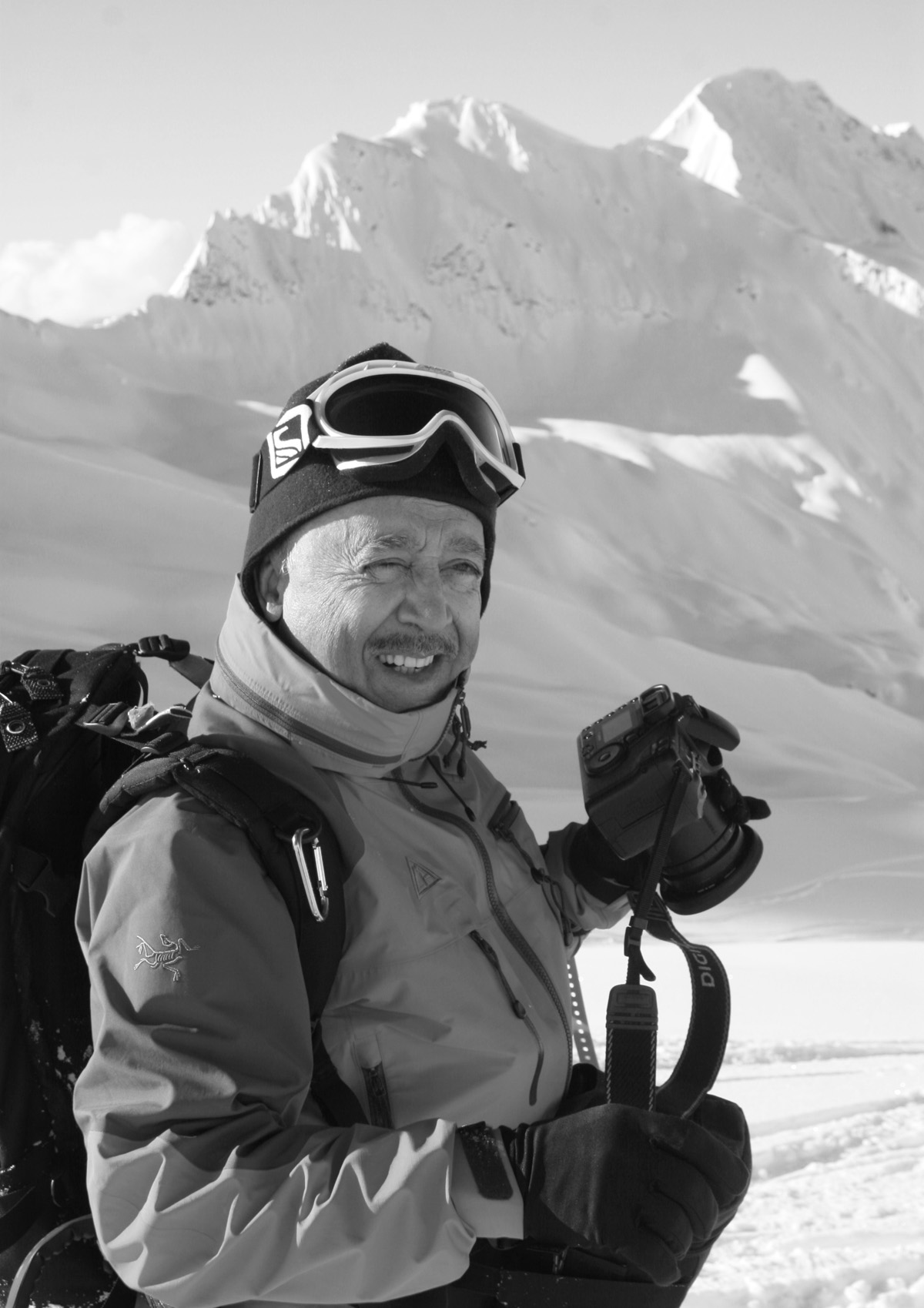 Known as a sort of Pied Piper of the ski slopes, Fred Noble has been sharing his love for adventure for more than 40 years while spreading his infectious joy and making friends in his travels around the world.
Based in Portland most of his adult life, Fred came to prominence as an elite-level backcountry skier as a subject in the popular Warren Miller extreme skiing movies in the 1980s. He also became a noted maverick in the sport of windsurfing, where his daring antics were matched by his passion for helping the sport grow to acceptance. He is a founding member of the Columbia Gorge Windsurfing Association, and was instrumental in establishing several windsurfing-friendly state parks on the Oregon side of the Columbia River Gorge. Each year, the association hands out the Fred Noble Golden Shovel Award to one hard working volunteer in honor of Fred's vision and leadership.
His sense of adventure led him to discover helicopter skiing in the remote mountains of British Columbia, where he now leads groups on heli-skiing and heli-hiking vacations as a representative for Canadian Mountain Holidays. He has explored his passion for photography in travels to more than 85 countries, making countless friends with his playful humor and profound, disarming charm.
In late 2010, Fred was diagnosed with ALS, and has since applied his passion for volunteerism to the fight against the fatal disease.
He continues to live by one of his favorite mottos:
"Make the world a better place for others, and you make the world a better place for yourself."
Written by Phil Favorite